On June 1st, 2013, CatalystX was contracted to redesign and build out a new Website for Parks ICF, LCC of Knoxville, TN. On June 12th, we unveiled a radically redesigned, content-managed site incorporating a lot of the code from our growing internal toolkit to assist them in easily adding new content. The site features a simple, clean design, a completely customizable slideshow on the front-page, and easily customizable slideshows for each image in their Project Gallery.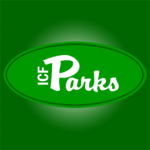 About Parks ICF, LLC
Parks ICF pioneered Insulated Concrete Form construction in the southeast, and have built a solid reputation as the premier ICF company in East Tennessee. Parks ICF, LLC has participated in the construction of many high-end resorts, community developments, and commercial applications and is well known for delivering quality products and services. They are ideally located in Knoxville, allowing them to service a wide area around East Tennessee.
Link: http://parksicf.com/